The zakat fund is the lifeline for a large number of our patients. The number of beneficiary patients has increased steadily over the past few years. In 2022, 1577 patients received treatment from the zakat fund.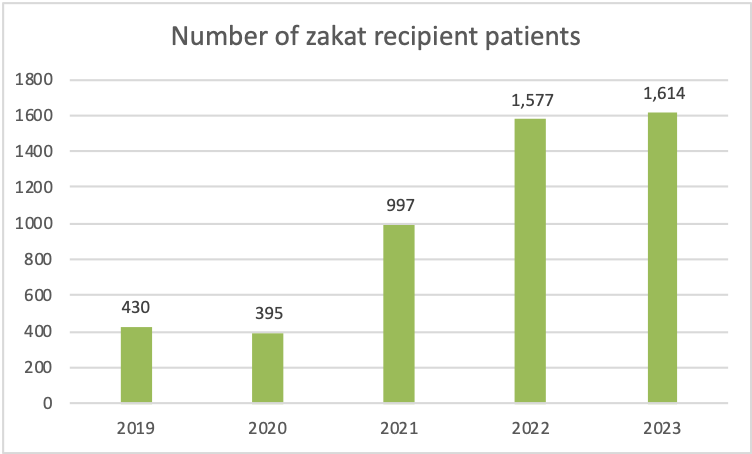 Number of beneficiary by year
In addition to increase in patient number, the amount of help an individual patient gets has also increased significantly.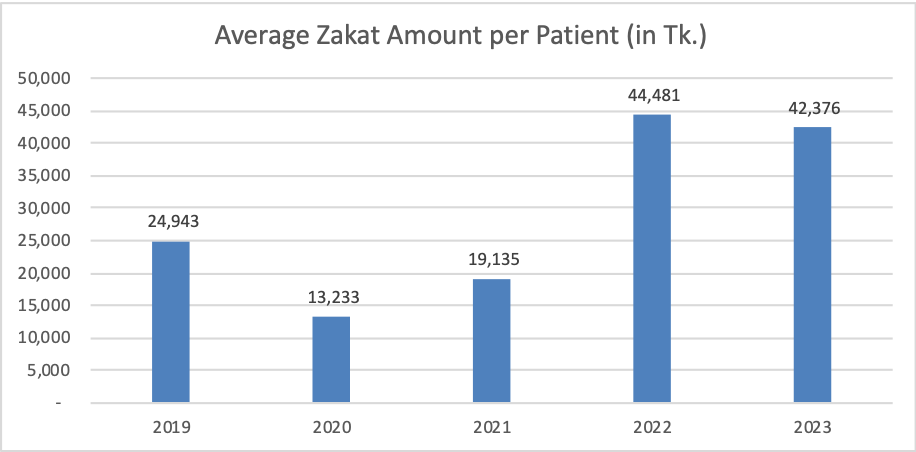 Average patient support per year
We are committed to the transparent operation of the zakat fund. The zakat distribution process is maintained meticulously supervised by the zakat committee and audited annually by a public auditor.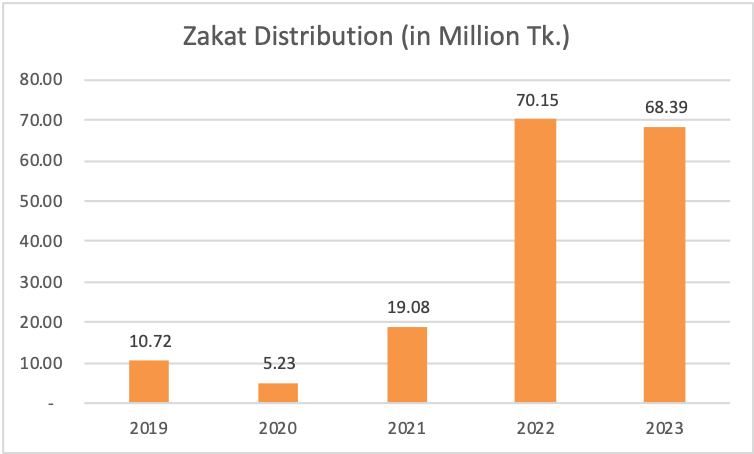 Zakat distribution by year
We spend zakat for only two purposes, the treatment of poor Muslim patients and to pay for the zakat fundraising costs.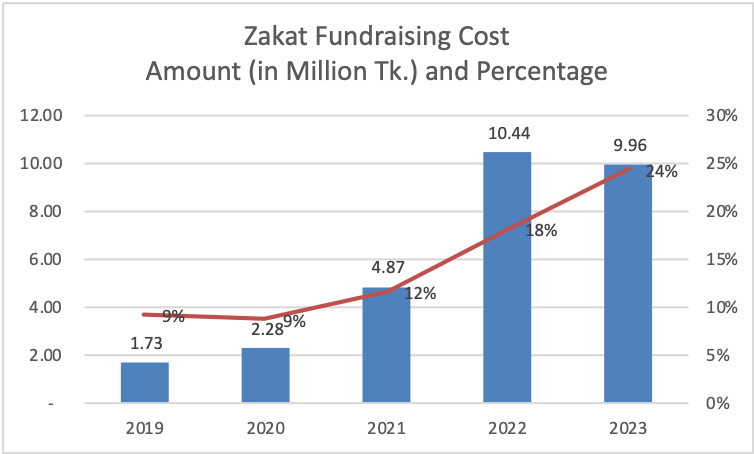 Cost of zakat fundraising by year